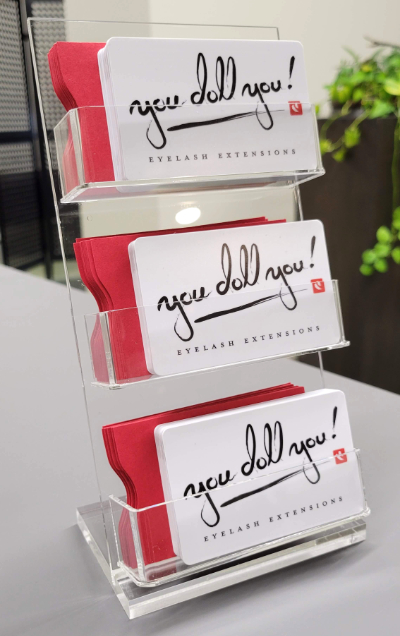 You Doll You! Gift Cards make excellent gifts for friends, family, and co-workers.  Gift Cards are available in any dollar amount of your choosing.
Physical Gift Cards
You Doll You! Gift Cards are handsomely crafted in durable plastic, they behave like a credit card, and never (ever) expire.  Did we mention that they come with a lovely red envelope?  They do!
The You Doll You Gift Card can be purchased in person at the You Doll You Eyelash Extensions studio in Los Angeles.  If you would like us to ship a card to a special recipient, please call or text to us to make arrangements.
Electronic Gift Cards
Need to send the gift of eyelash extensions right this moment? You can instantly send an electronic You Doll You! gift card to anyone, anywhere at any time, please click here!  Eyelash extensions move lightning-fast when they need to 😉